Conveyor belt systems are at the heart of the material handling industry. Mines, construction sites, manufacturing facilities, and many more businesses benefit from the use of conveyor belts
HOW TO SELECT THE RIGHT INDUSTRIAL VIBRATOR
A quick how-to guide for selecting a material flow aid vibrator The ACT Group has choosing the right rotary, piston or electric vibrator for your material handling needs almost down to an exact science. We have helped many industrial contractors find the solutions they need to prevent ratholing and other common flow problems. If you're,..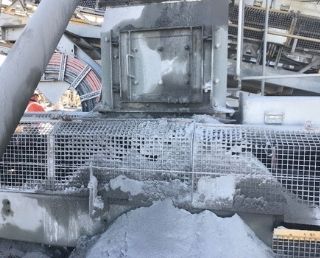 REASON TO INVEST IN SPILLAGE CONTROL
While belt conveyor systems remain one of the most reliable and affordable methods for moving bulk materials, spillage is still a leading cause of loss in material handling plants. 
Every warehouse owner understands that the conveyor belt is the heart of their business – when it stops, so does everything else!
Conveyor systems allow teams to constantly push your material forward, increasing productivity and helping you get ahead of schedule, leaving room and time for your business to grow.
April 22, 2015 The Conveyor Equipment Manufacturers Association (CEMA) announces that Applied Conveyor Technology Inc. has become its newest member. Formed in 1991, The ACT Group comprises five separate companies operating under the same corporate umbrella.  READ MORE
Copyright © 2022 The ACT Group
All Rights Reserved